Tack & Graphic Resources
The following tack and graphics are free for you to use as long as you do not claim them for your own. By downloading, you agree to follow any other rules associated with them from their creators. Just right-click the image(s) and save if you want to use them! In the case of a large amount of tack, a .zip may be downloadable.
Laptop Pony Resources
Created by Rafa
The following show guidelines, challenges, and awards were created by Rafa for Laptop ponies and any unaccepted horse files, so you can still do fun things with them at Seeing Stars! (Big thank you to Shade for saving most of these images for us!)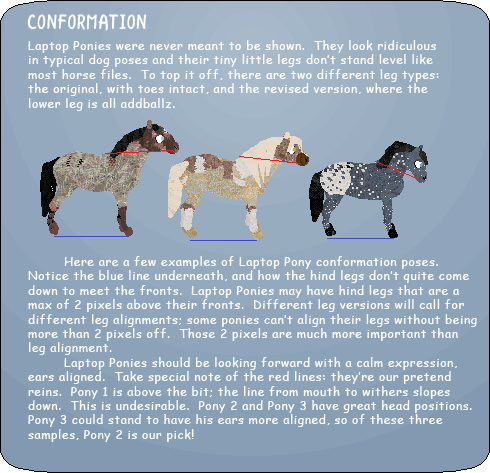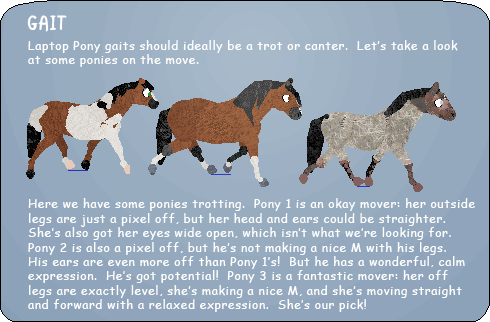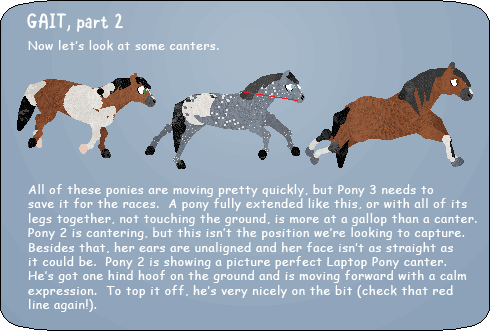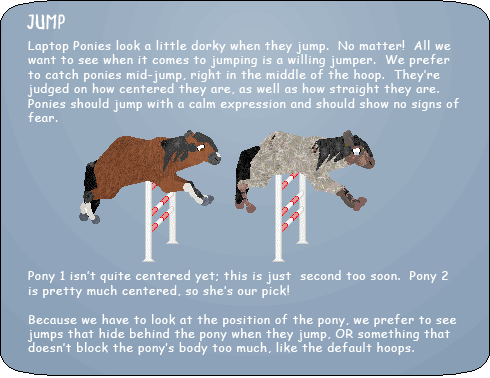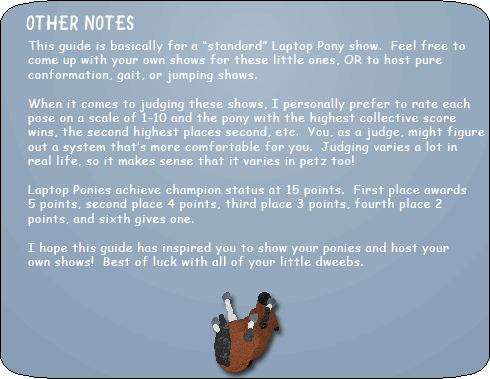 If you're looking for that special LTP jump, head on over to the Toys & In-Game Items downloads page for the Laptop Pony Play Pack!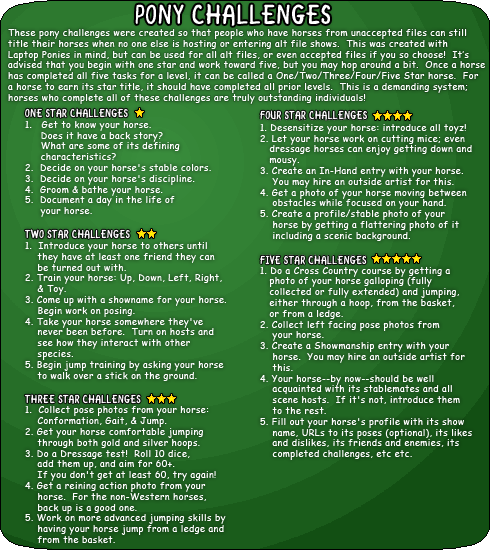 The trophies and awards shown below are the perfect size to show off your tiny ponies' accomplishments!
















Tack
None added yet, hopefully soon!
Racing
Racing Silk Designs
Created by Kataan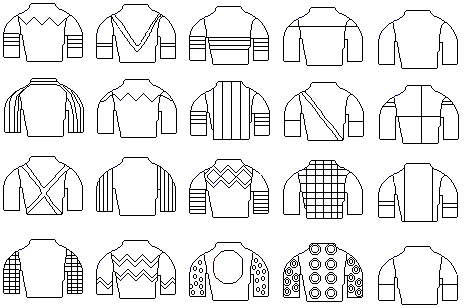 These designs do not cover all available designs in GR 2006, but they'll get you started. You can choose two colors for the body of the silks and two colors for the sleeves. (You can choose more than two but they won't look right in the Gallop Racer game.) You can check out the first page of silk body designs here and the second page here.
The designs for sleeves are here.
Hood Template
Created by Jewellz
Below is a hood template to get you started if you want to design your own. Keep in mind you can only choose two colors. You can see all the available hood designs here.

NOTE: Hoods may cover the ears. You can specify if you want the hood to cover the ears (or add them to that template), as well as if you want the horse to wear blinkers with the hood or not. Most owners who put a hood on the horse do it so it will wear blinkers.
And these are the 16 colors that are the options for silks, hoods, bandages, etc. in Gallop Racer. You can choose other colors, but race holders will have to use whichever is the closest out of these.
Racing Jockey
Created by Pollution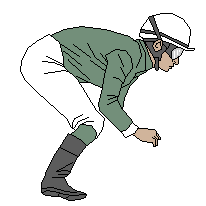 Here's a jockey you can feel free to edit or recolor to use for racing poses. Originally posted here.